BUILD PAKISTAN – Let's Build Together
The event will deliver a powerful combination of senior decision makers and purchase influencers from across Pakistan's industrial, commercial and public sectors. With a compelling range of unique educational content available to the visitor and a wide and varied exhibitor offering, this is the "must attend" event for all professionals related to construction industry.
BUILD PAKISTAN is a unique and unmissable setting allowing brands to reach a wide array of audience and the people who can make real decisions about the suppliers they take on.
How attractive the industry is perceived to be for foreign investors can be gauged from the fact that the construction industry in Pakistan is to grow by 7% in real terms in 2022, following a 2.9% growth in 2021; this is an upwards revision from the previous projection of a 5.1% growth in 2021.
According to the preliminary estimates of the Pakistan Bureau of Statistics (PBS), the total value of the country's exports rose by 44.2% in the first four months of 2022, increasing from PKR1.4 trillion (US$8.5 billion) between January and April 2021 to PKR2 trillion (US$12.2 billion) between January and April 2022.
The construction industry is playing an important role in economic growth of Pakistan. Business Monitor International (BMI) research has provided a healthy growth outlook for the construction industry and forecasted a growth rate of 9.1% over the time period of 2016-2025
6th BUILD PAKISTAN Exhibition begins in Lahore Pakistan's leading Building and Construction Exhibition and Conference – 6th Edition of BUILD PAKISTAN organized by FAKT Exhibitions (Pvt.) Ltd. opened its doors on 19th December 2019 at Expo Centre Lahore. The exhibition was inaugurated by Mr. Zaigham Mehmood Rizvi – Chairman PM federal housing task force along …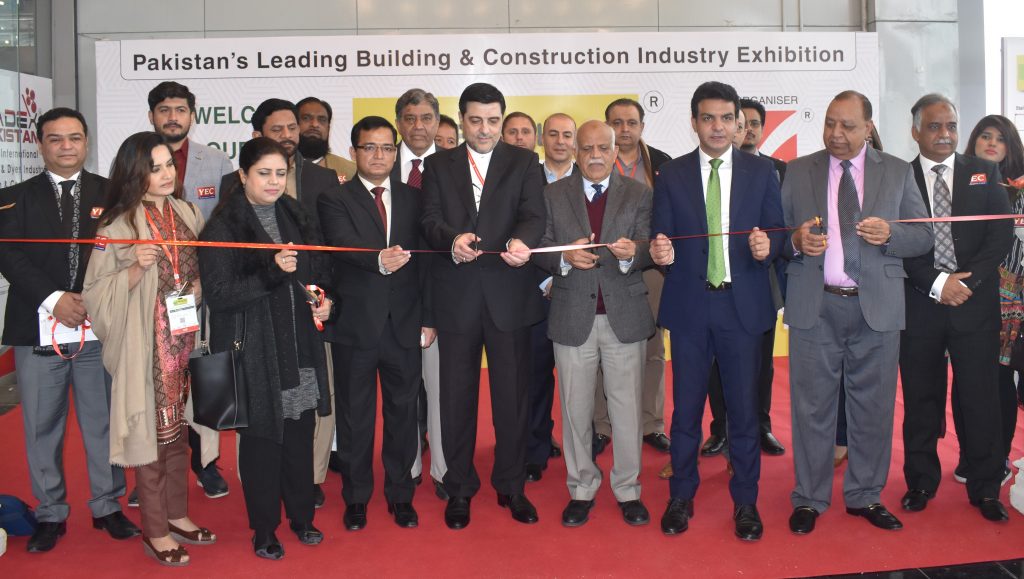 Solid waste management projects to be set up in 20 cities
Senior Minister Punjab Abdul Aleem Khan has said that projects of solid waste management will be started in 20 main cities of Punjab in which transparent and comprehensive process would be ensured. He expressed this while meeting to Chinese delegation here at 90 The Mall Office in which detailed discussion was held on Lahore Sanitation …
Solid waste management projects to be set up in 20 cities Read More »